In late 1800s Duke Galeazzo Massari Zavaglia transformed the former stables into a theater in homage to his wife Maria Waldmann, the famous Austrian mezzo-soprano much appreciated by composer Giuseppe Verdi, so that she could perform there for family and friends.
Recently the theater has undergone restoration, completed in 2008.
Decorated with precious frescoes depicting Maria Waldmann herself, the theatre offers an elegant and cozy setting ideal for hosting private events, concerts and conferences; it represent a prestigious option for having a wedding aperitif indoors in case of bad weather.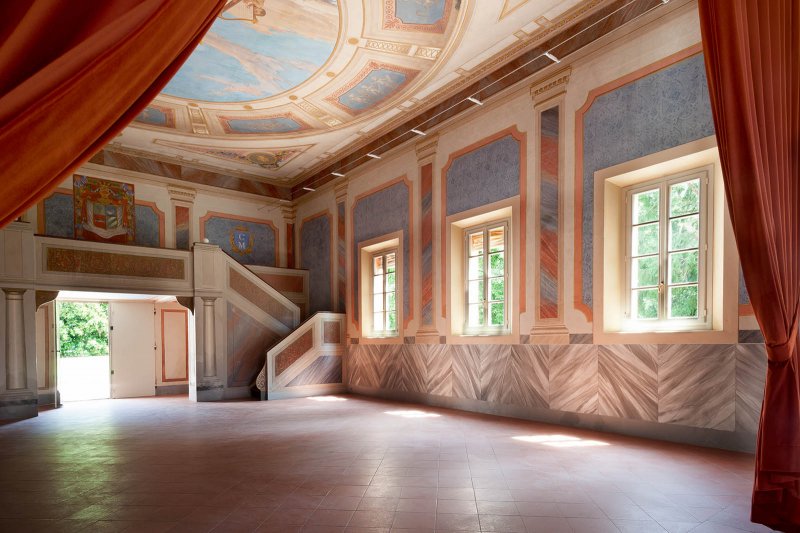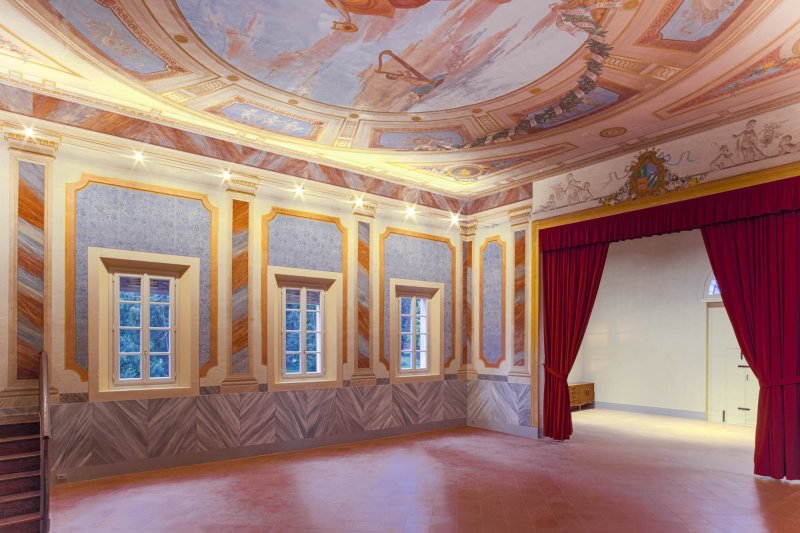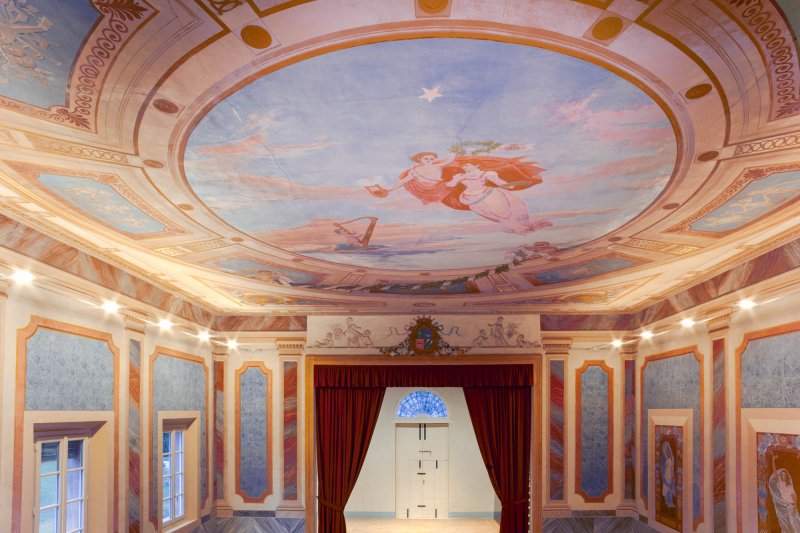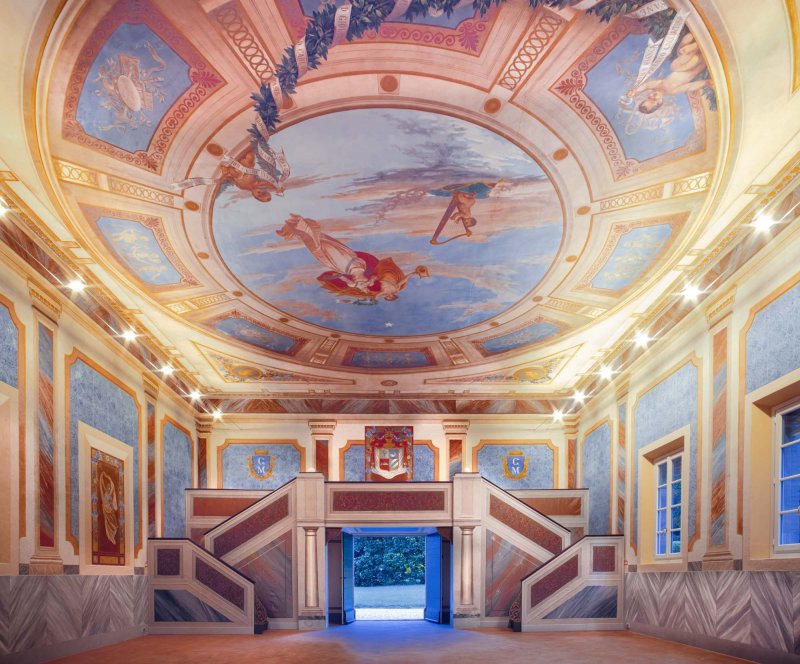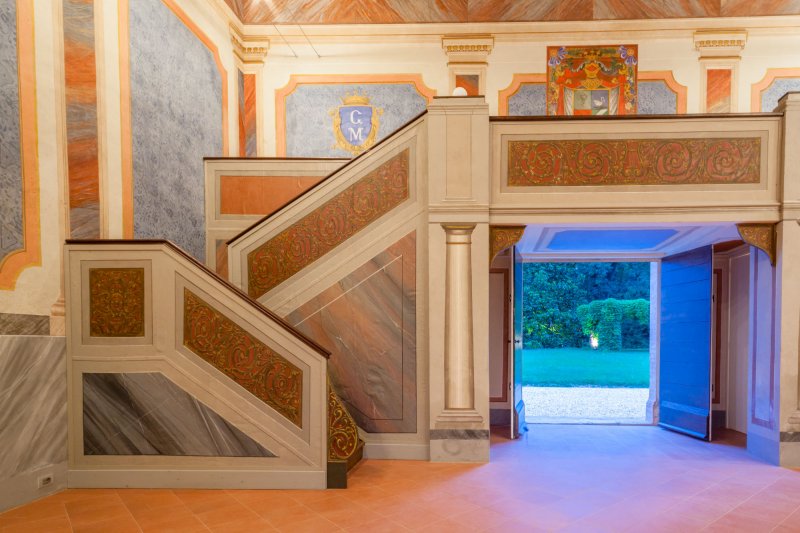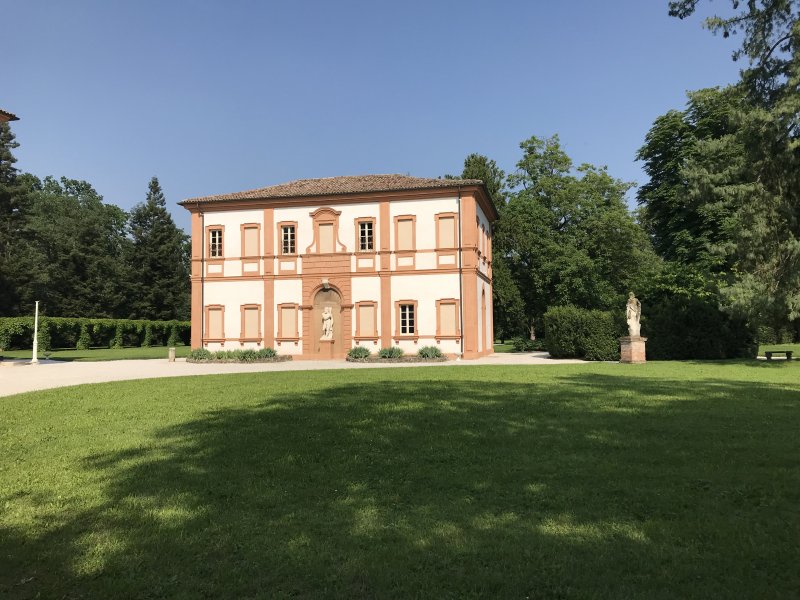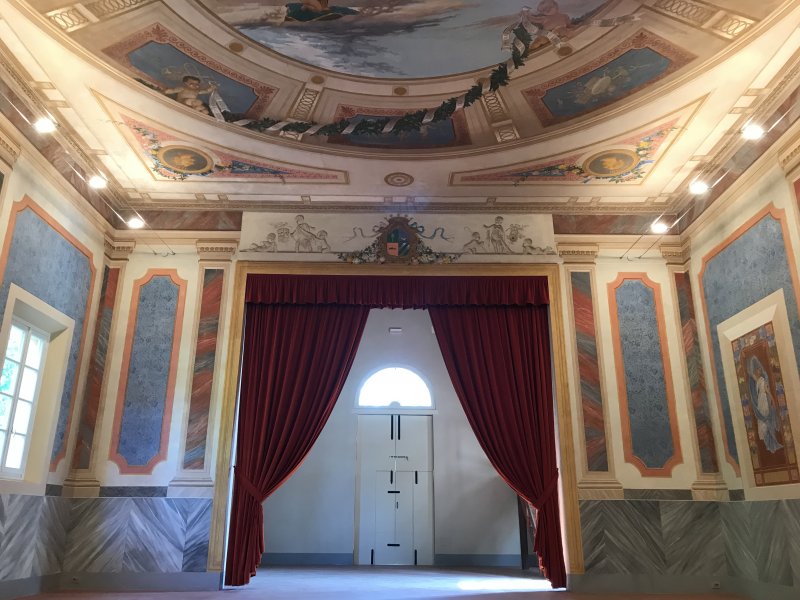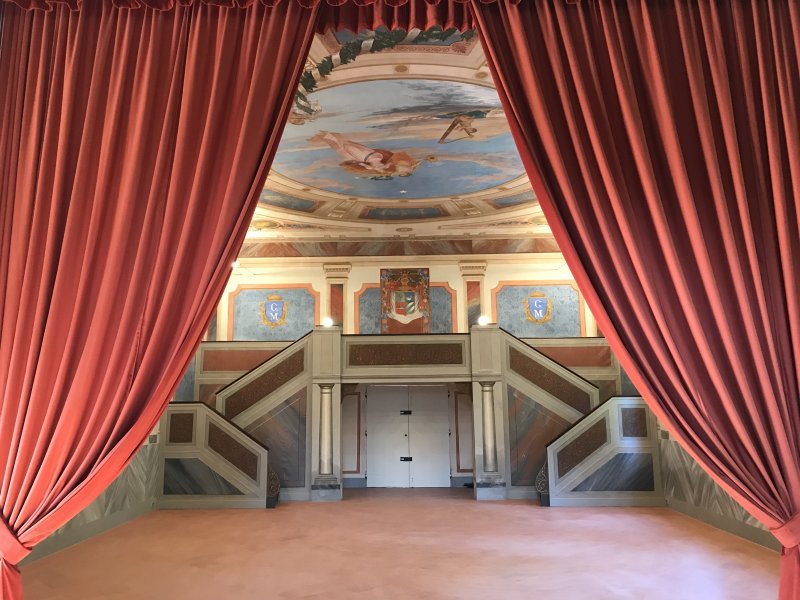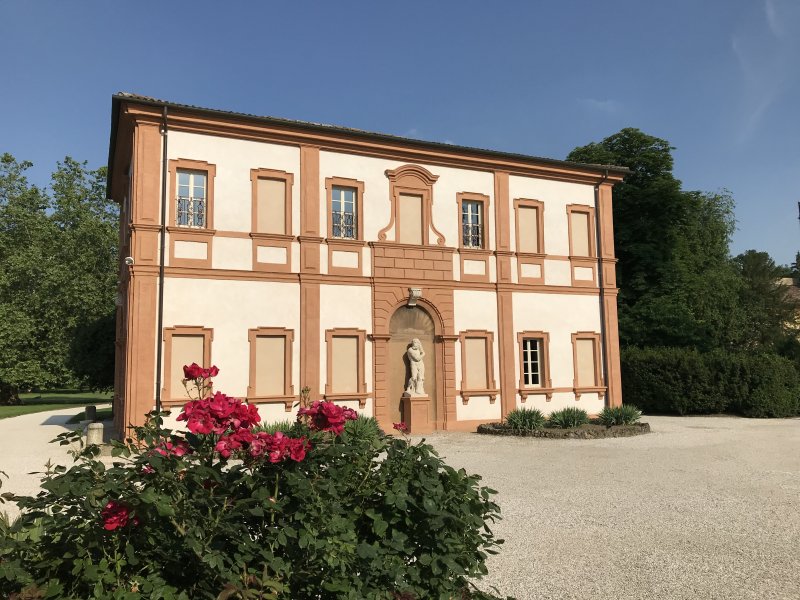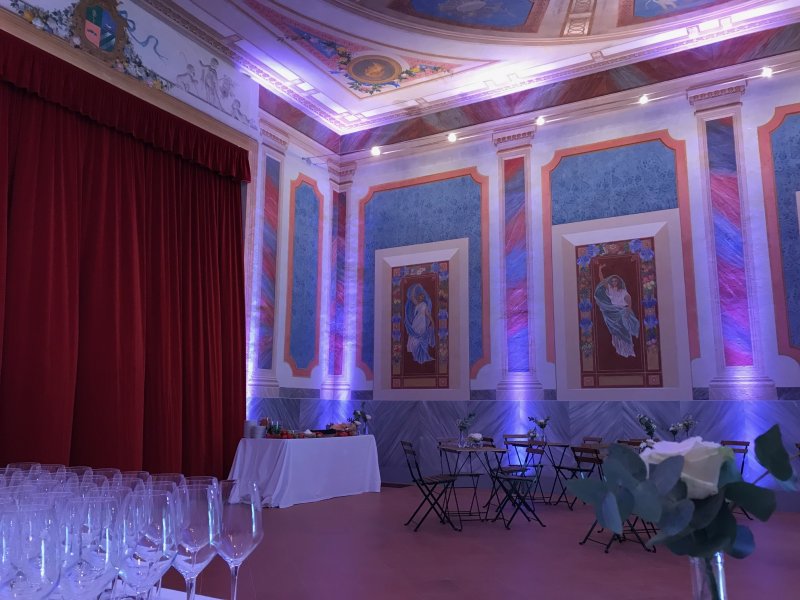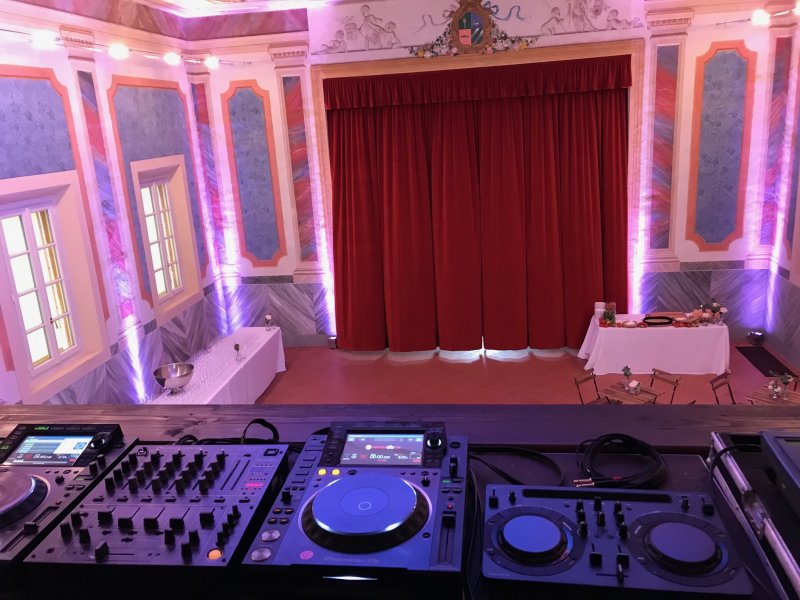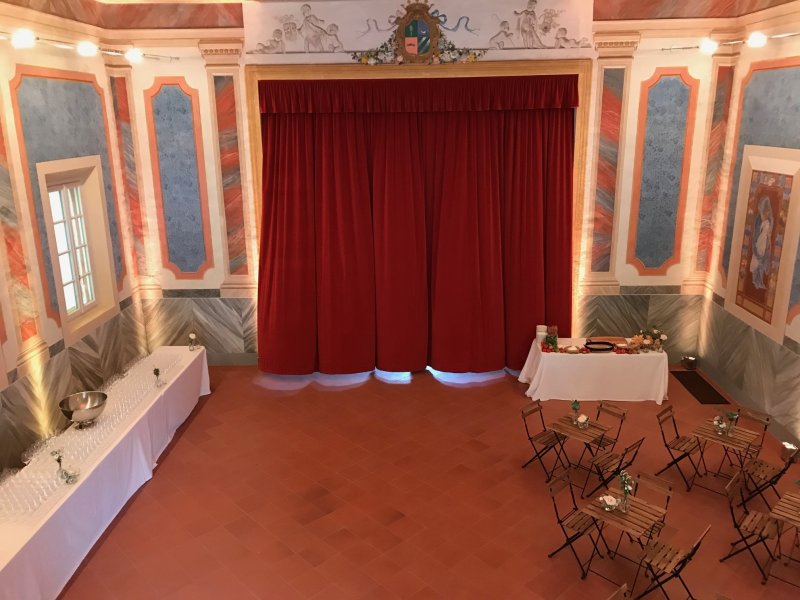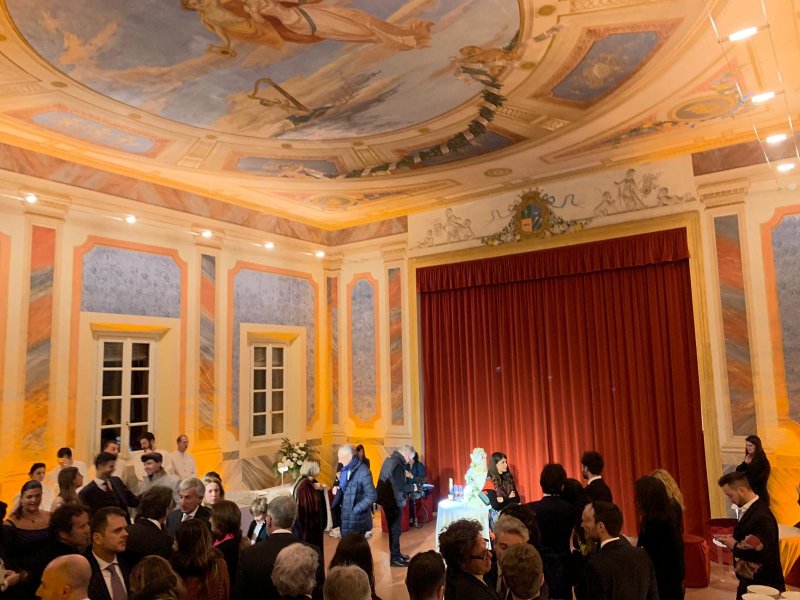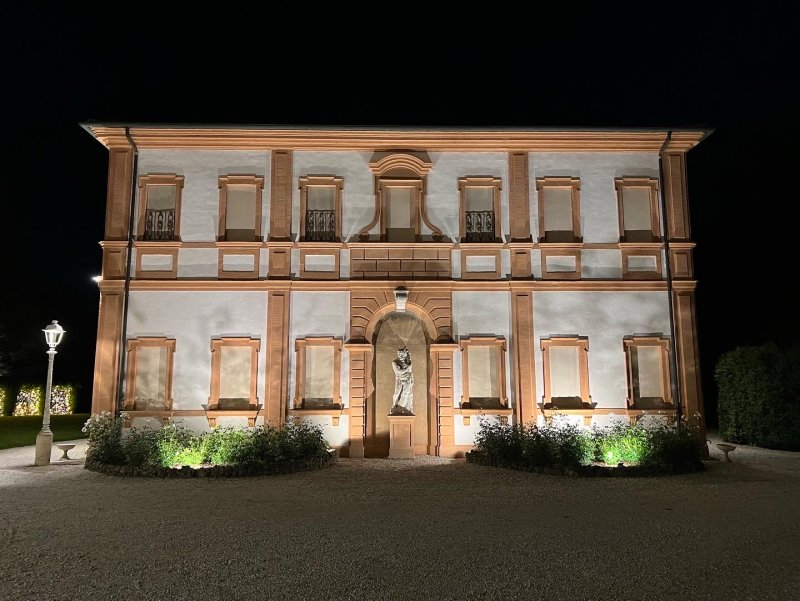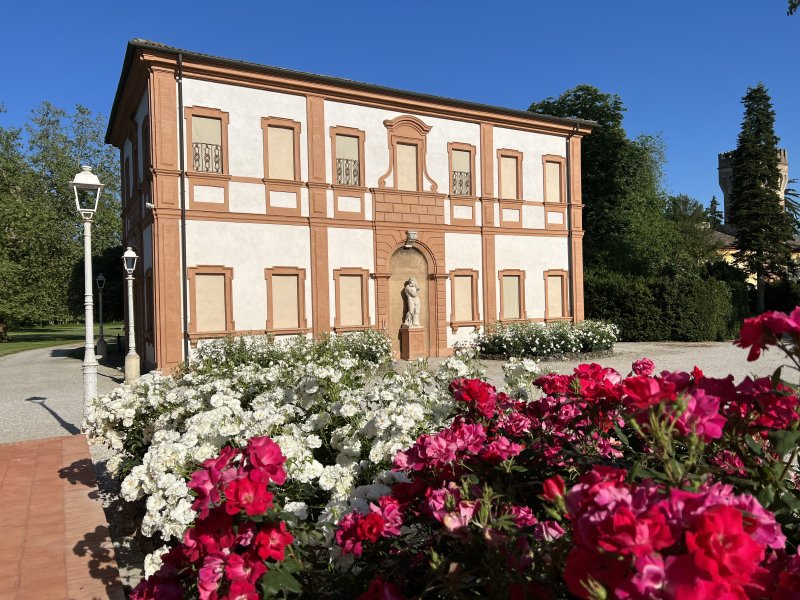 Contact us for info & bookings